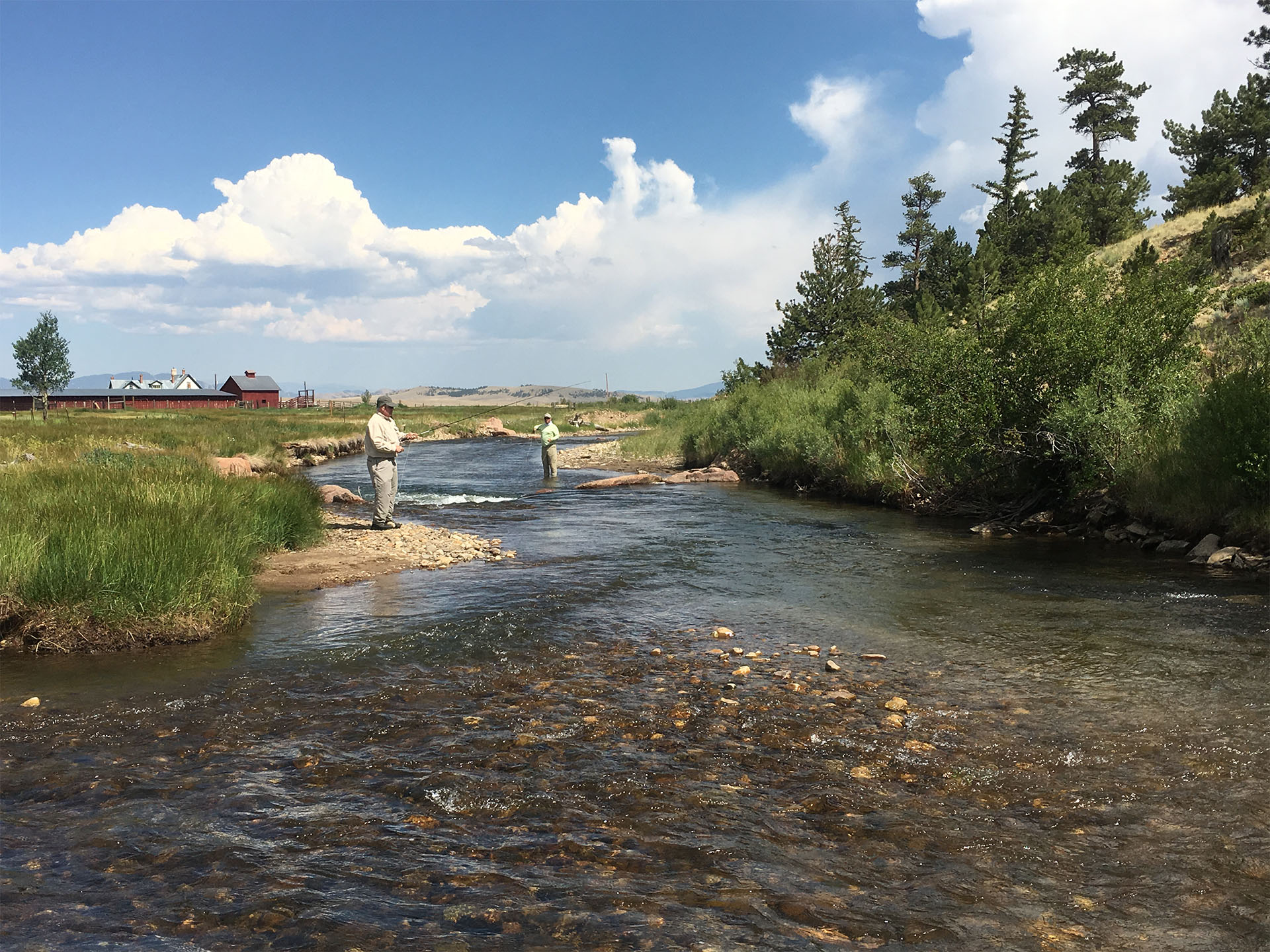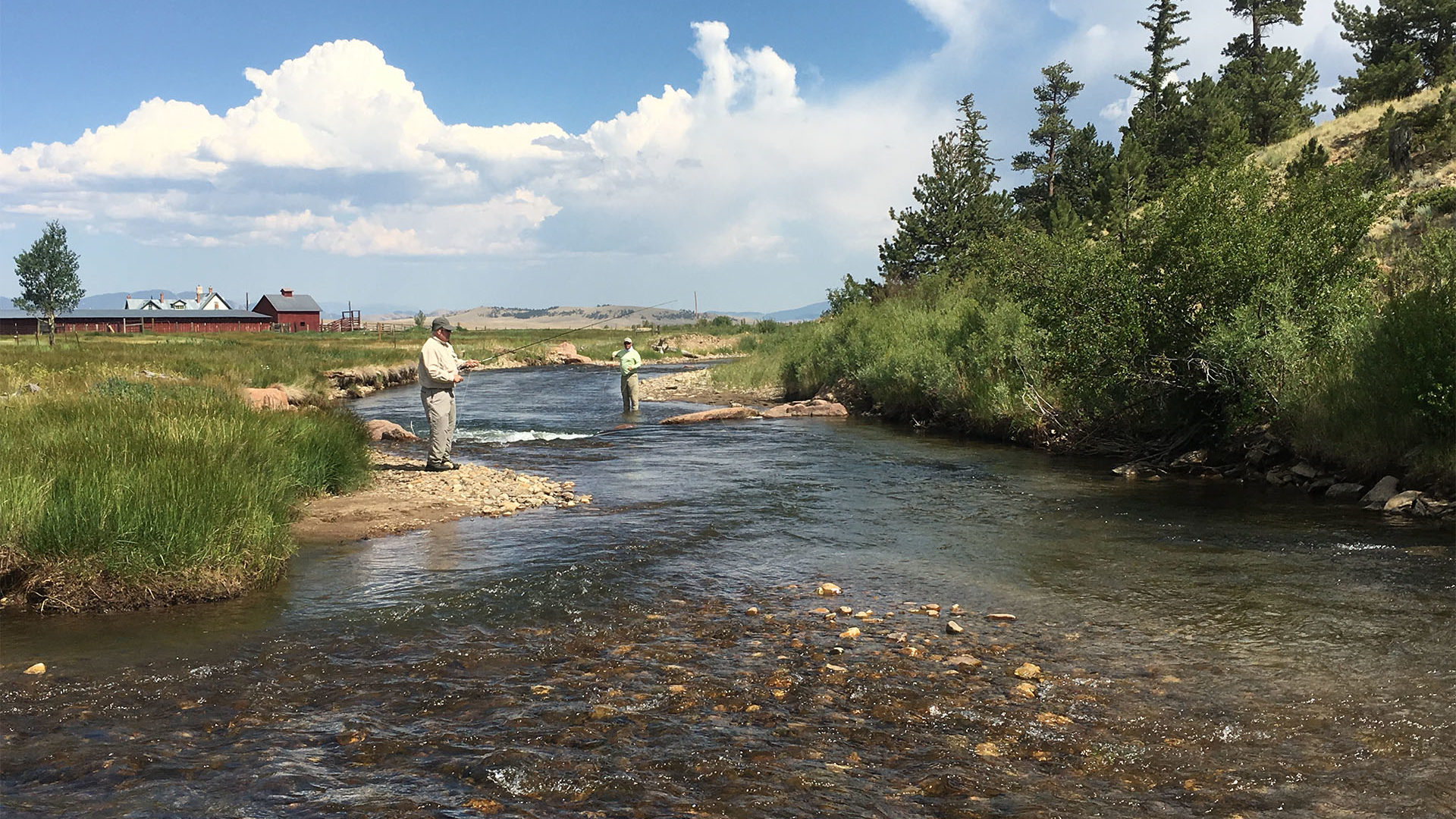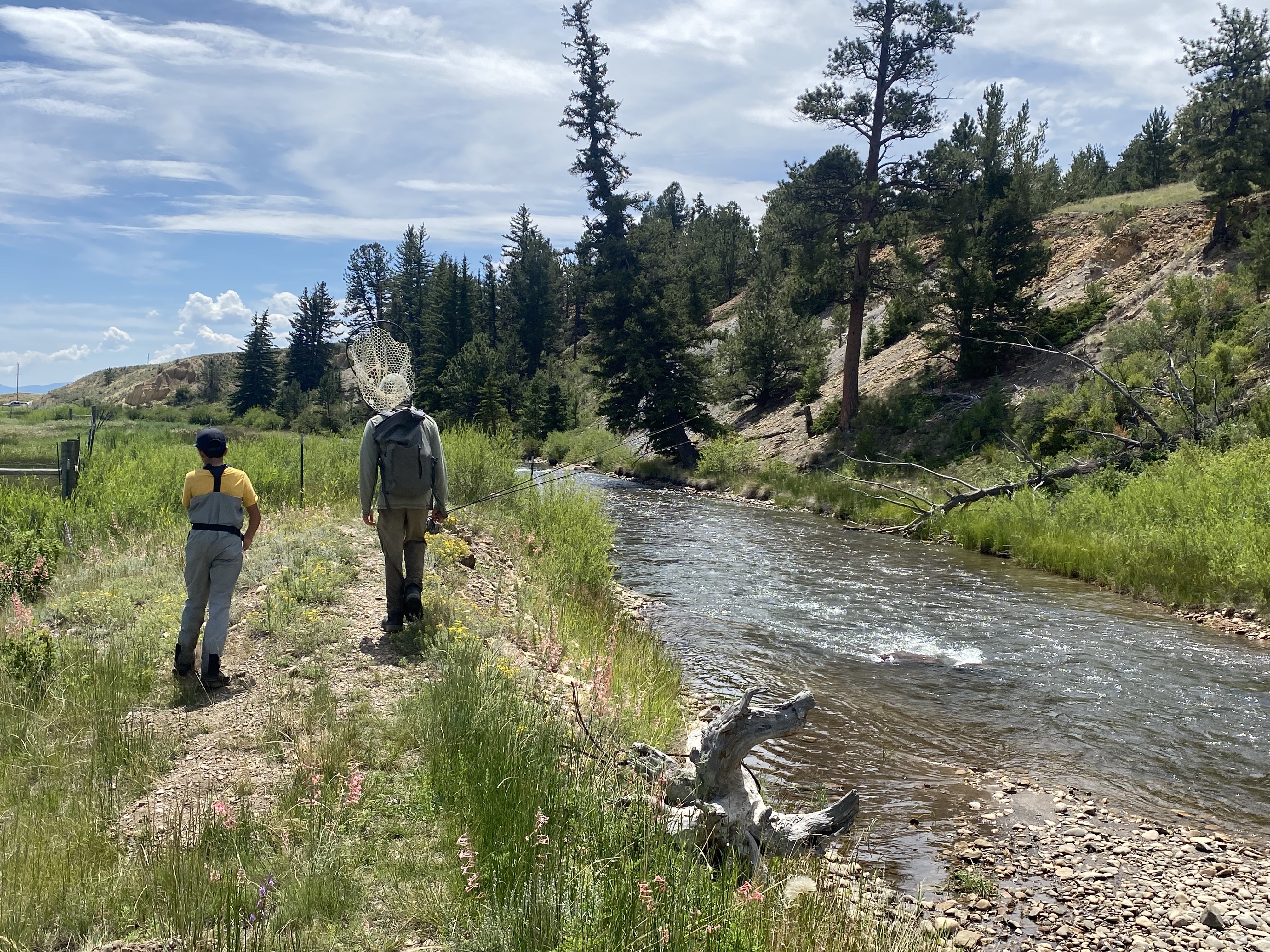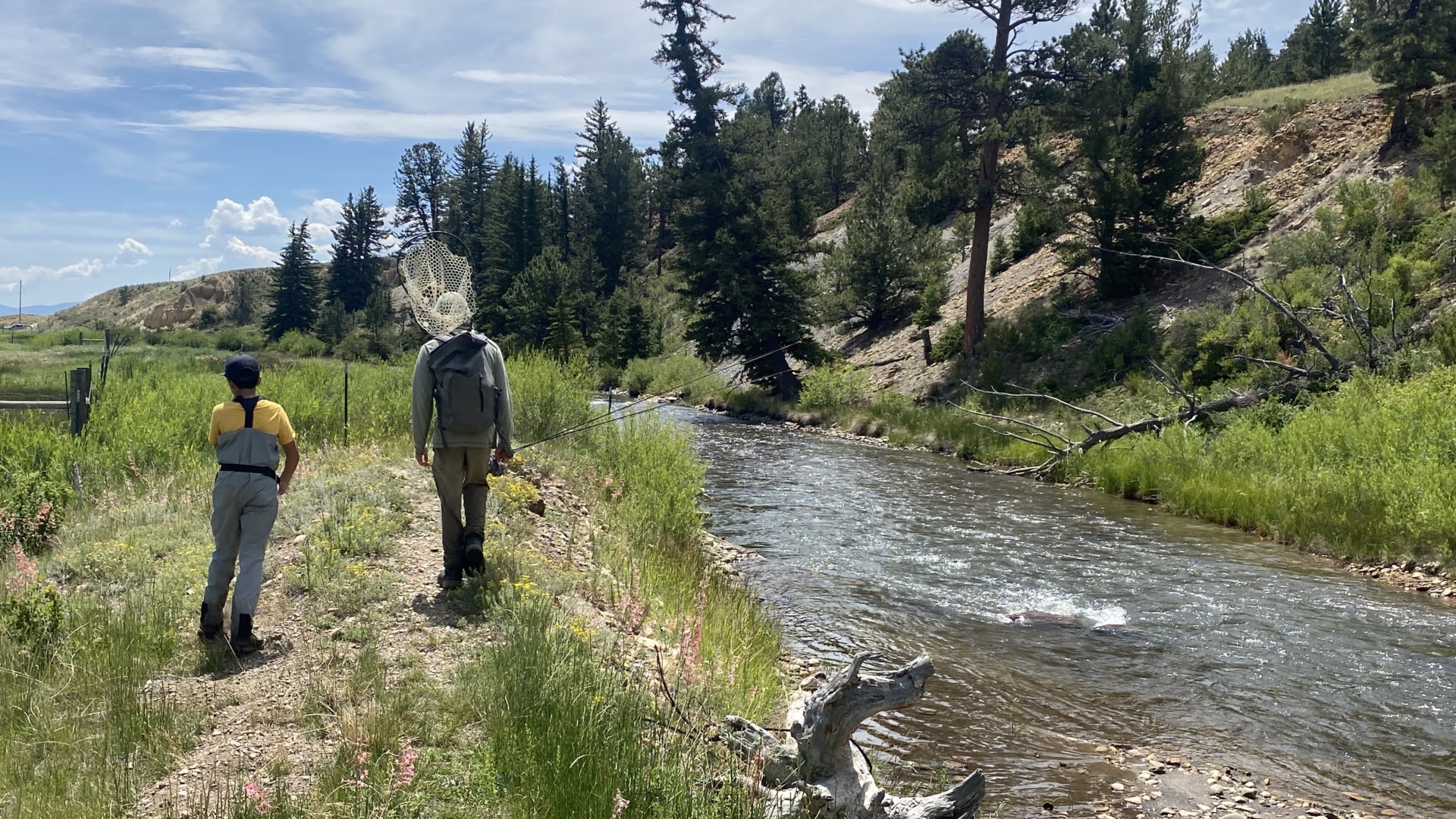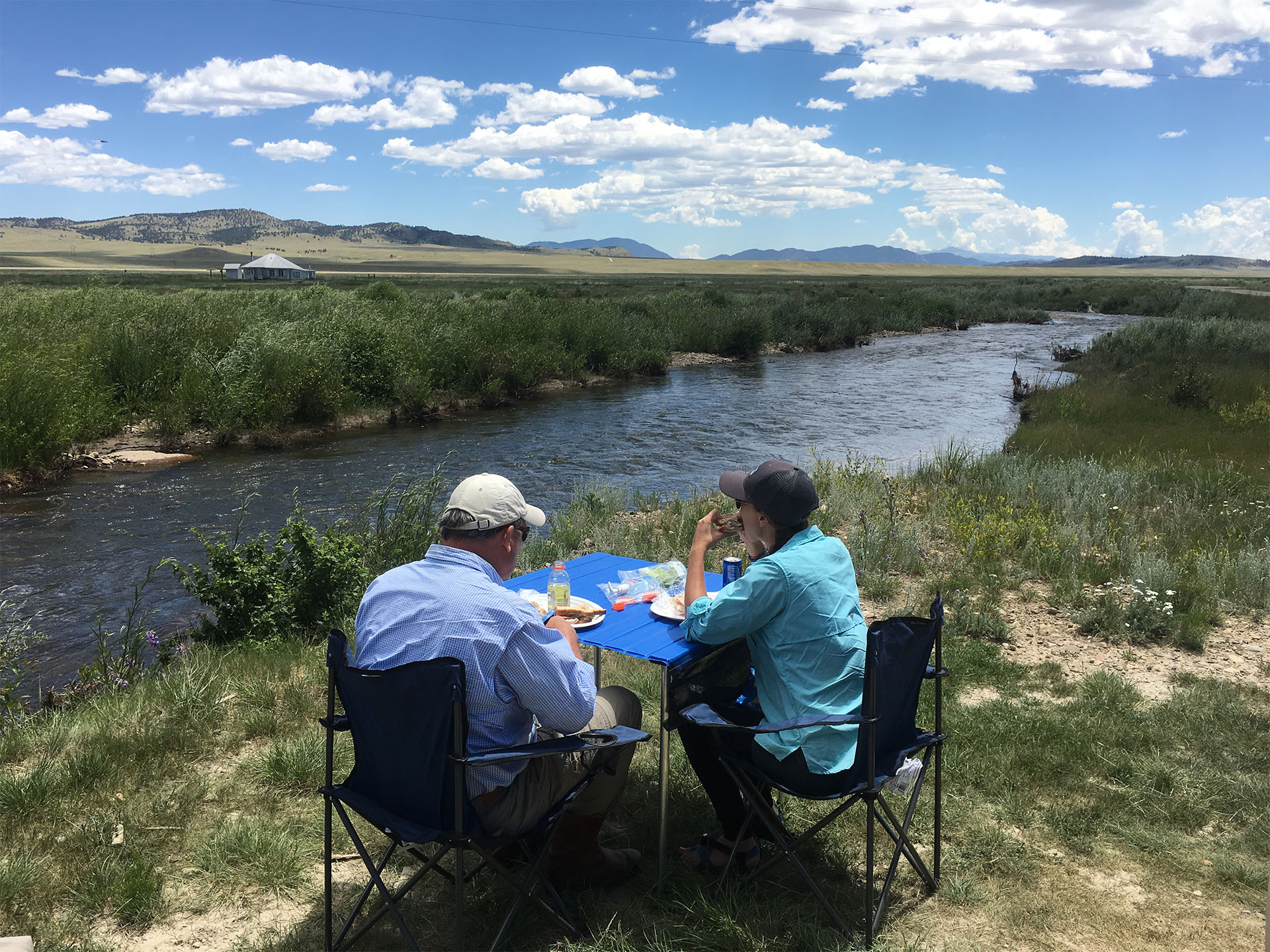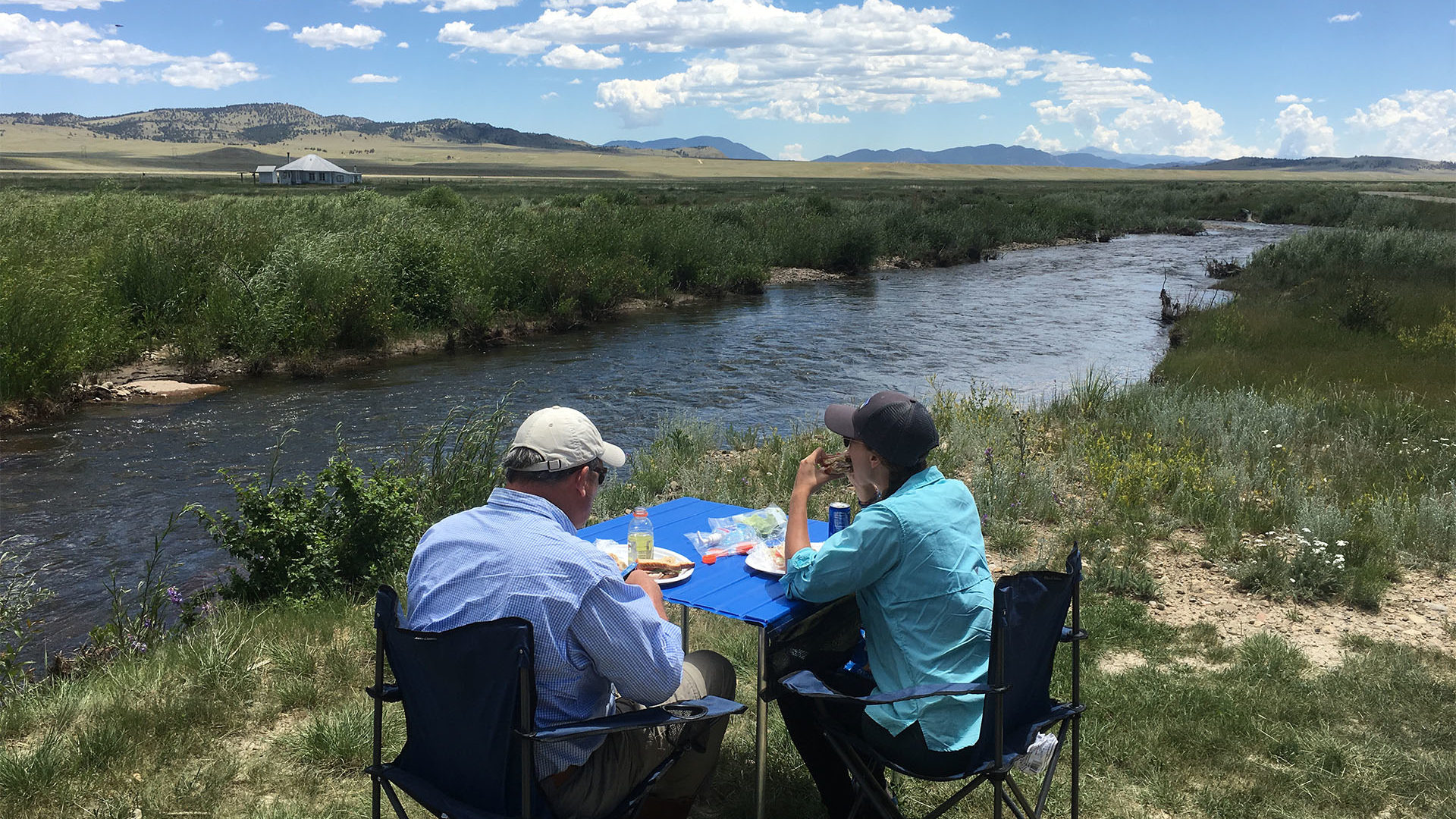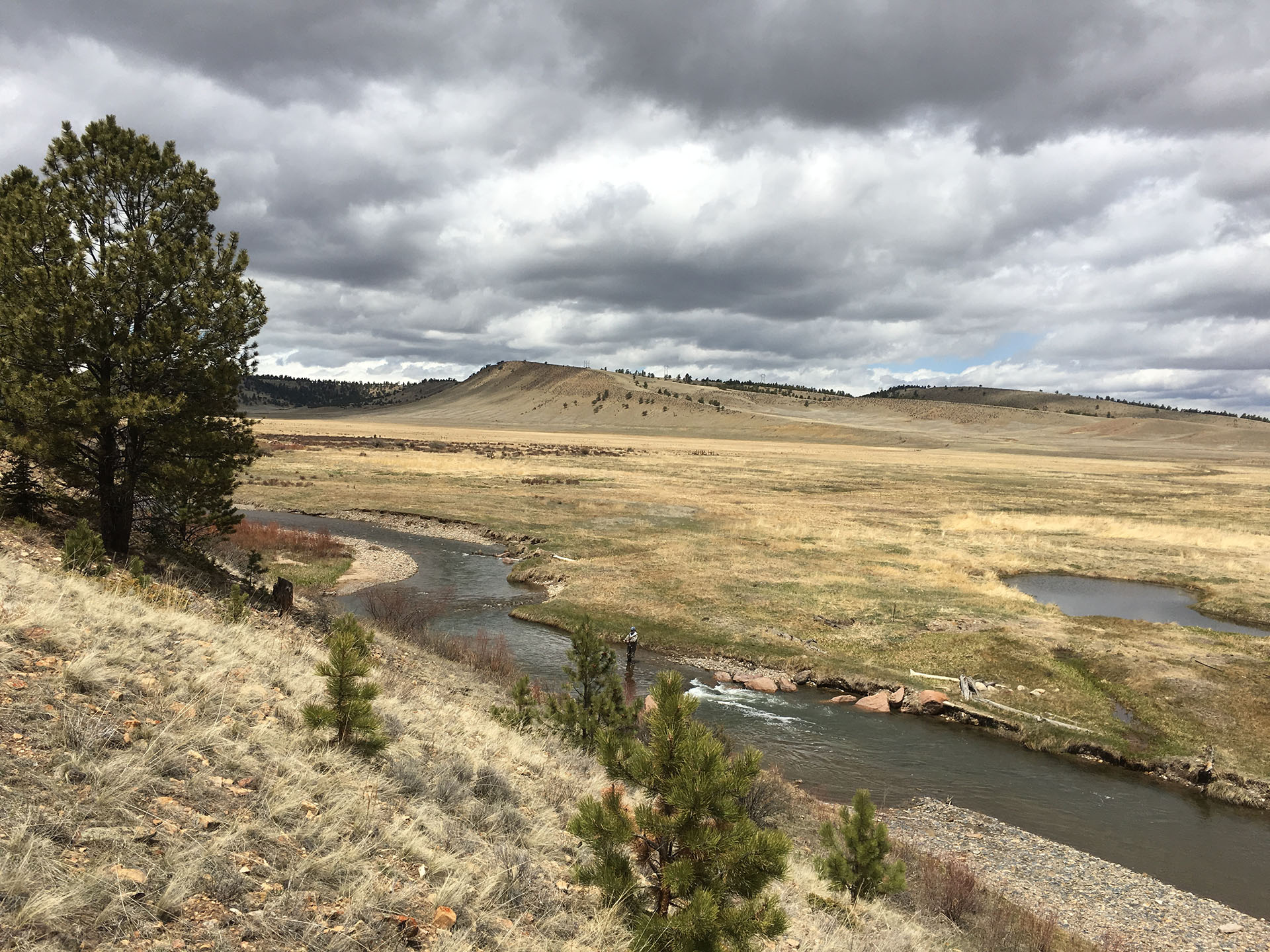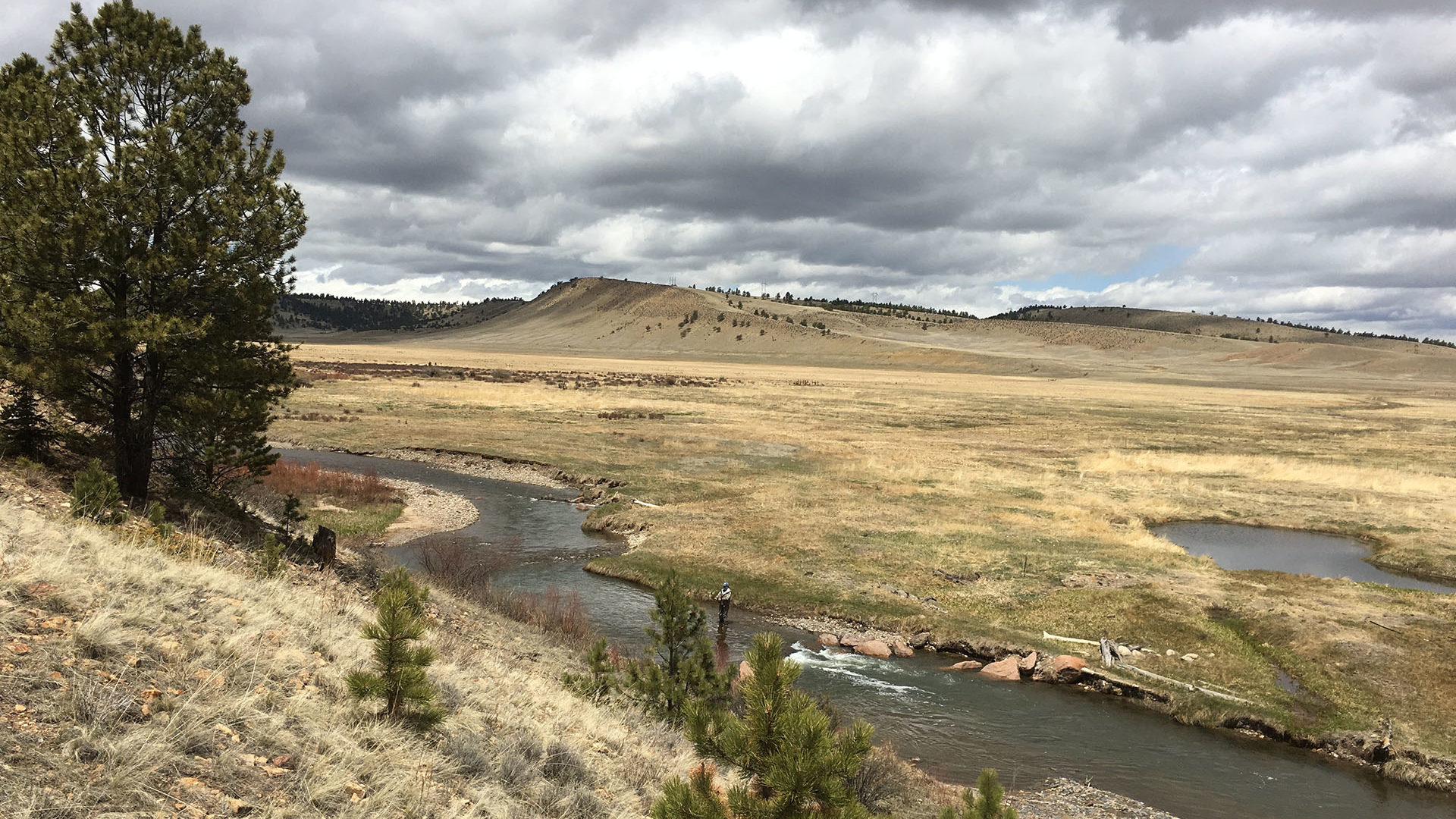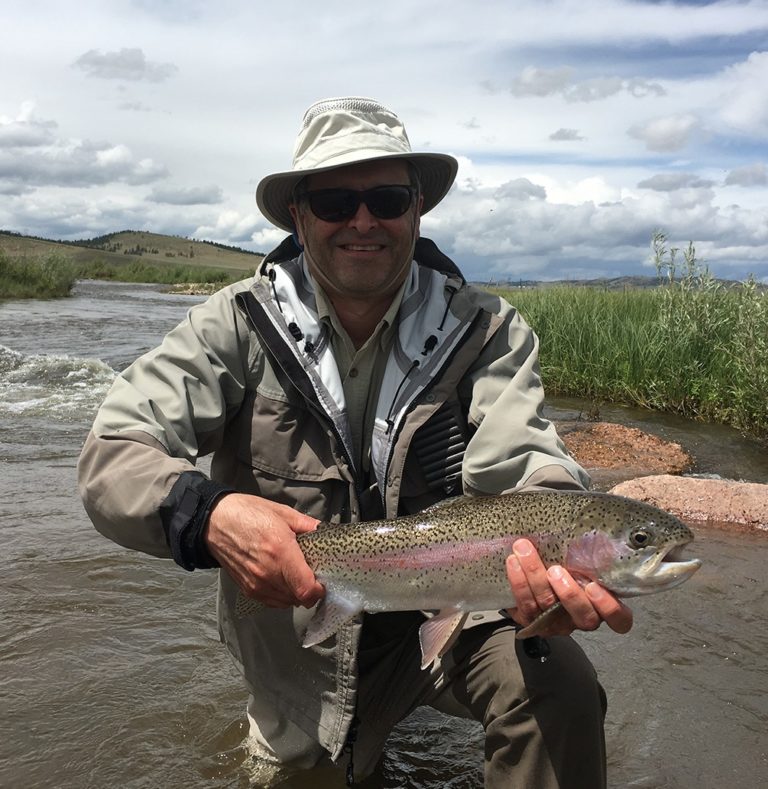 What Can You Catch With Santa Maria Fly Fishing In Colorado?
Typically, we find wild browns from about eight inches to up around thirteen inches throughout the runs and pockets of our private fly fishing waters. In the deeper pools is where you'll find the larger trout. Consider booking your Colorado fly fishing trip with us in August when especially large Brown Trout migrate up this section of the Middle Fork of the South Platte from Spinney Mountain Reservoir to spawn. This window gives the angler the chance to hook up with a trout measuring well over eighteen inches. We've even seen them as big as thirty inches during this time.
Our private fly fishing waters here in Park County, Colorado provide a relatively large river channel with open and navigable banks. This makes a day on the water with Santa Maria Fly Fishing ideal for groups of two or three anglers of any age or experience level. Santa Maria Fly Fishing is only accessible with one of our experienced guides. These guides spend a lot of time on these waters and have come to know every run, riffle, and pocket here. Whether you're new to the sport of fly fishing and need help with rigging and casting or you're a seasoned veteran looking to further improve your success on the water, our guides will help make your day on the water one to remember. Discover more about fly fishing on the private waters of Santa Maria Ranch by contacting us today.